agilesWorkflow for Sales and Marketing
Valid master data and successful customer relationships with specific workflow in Dynamics NAV

Mistakes by new items, customers or vendors belonging to the past from now on and this all without any development in your database!
agilesWorkflow offers you to setup individual master data workflows to examine important fields, necessary documents to approve, before the master data can be used in Dynamics NAV. Blocking automatically of master data as long as not all requirements like for e.g. the finance fields on the item are not correctly set, without any coding.
But not only valide master data is important in Microsoft Dynamics NAV, you want also a better relationship with your customers and statified customers by a transparent sales claim processes? agilesWorkflow helps you to optimize your processes in Microsoft Dynamics NAV.
Example workflows for sales and marketing:
New Customer Workflow
Customer Field Change Notification
Credit Checking Workflow
Over Credit Limit Notification
Contract Management Workflow
Sales Order Entry Workflow
Sales Quote Approval Workflow
Sales Quote Follow Up Workflow
Credit Claim Workflow and Approval
Bank Order Workflow
Overdue Shipments Notification
Sales Order Change Notification
Pre Sales Shipment Workflow
Price Expiration Notification
Price Update Process and Approval
Customer Complaint Workflow
Opportunity Management Workflow
Monthly Account Management Phone Call
Campaign Management Workflow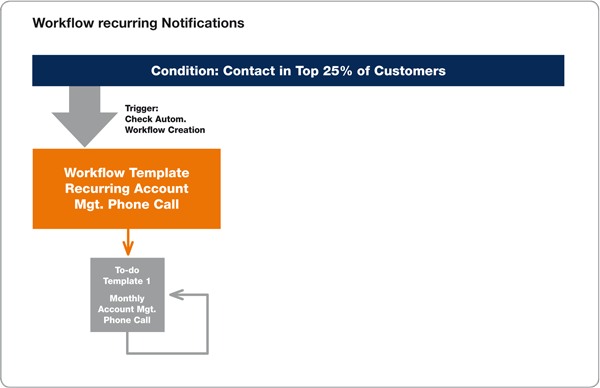 Learn more