NAV-X Commissions – Simplify commission calculations within Microsoft Dynamics 365 Business Central
A lot goes into being a successful organization. We often hear the quote, "Sales solves all problems." Therefore, if you are responsible for the sales within your organization, you need to implement a well communicated sales commission structure to inspire your team.
We designed NAV-X Commissions to make the complicated sales incentives of today more manageable. With its easy to set-up commission wizard.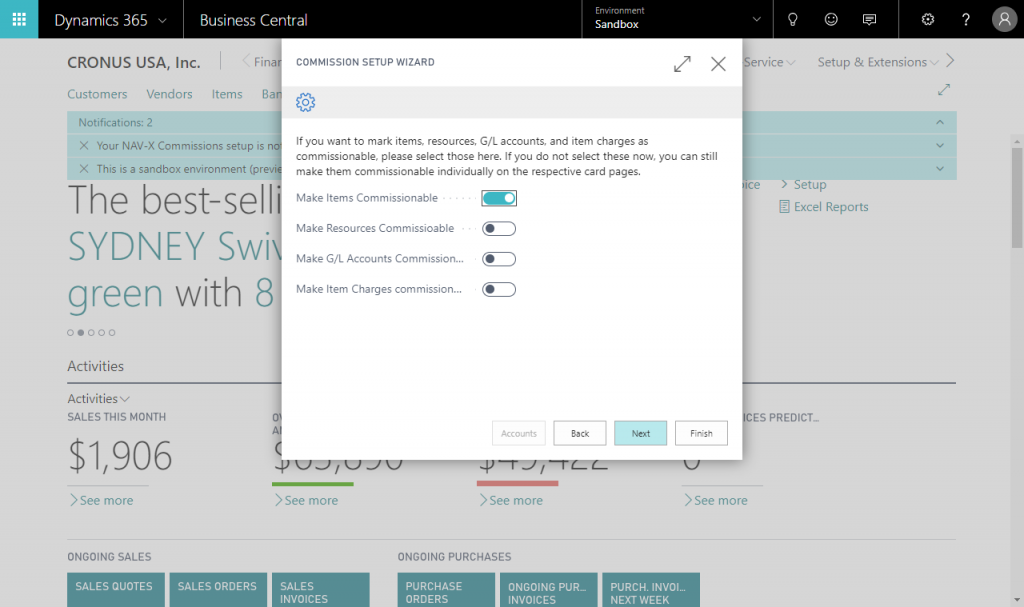 You decide what will be commissionable. Then you can decide what to calculate your Commissions on: Gross Profit, Sales or Quantity.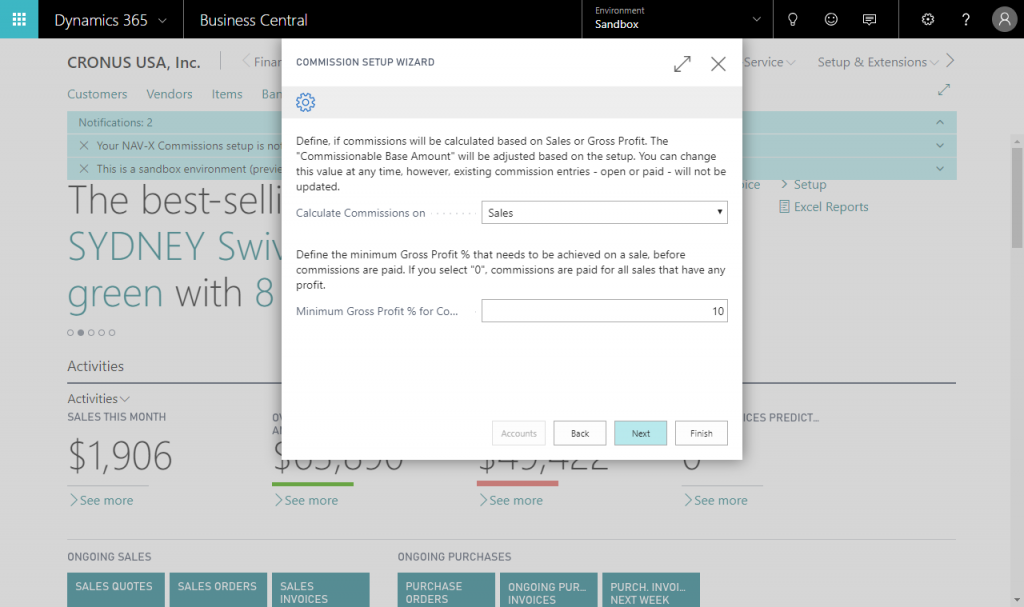 NAV-X Commissions, you have the ability to set-up commission calculations that will take into account adjust gross profits. 

NAV-X Commissions allows you to make a minimum profit % before you pay out commissions. This is extremely valuable if your sales people are allowed to set the sales price in order to close the sale (but if they go below your minimum profit on the order, no commissions will be calculated).
NAV-X Commissions is available for:
Microsoft Dynamics 365 Business Central, Microsoft Dynamics NAV 2018, 2017, 2016 and 2015. 
NAV-X is here to help you increase your productivity. Request additional information today.